Because there was a lack of participation in the Angels on Track
County Task Force Reimbursement Program, it has been discontinued.
As an alternative, Angels on Track has been successful in having 26 sets of
gates installed in Ohio using our Dangerous Crossing Reports.
County Task Force
A requirement for possible grant funding is the establishment of an active, functioning, County Railroad
Safety Task Force to identify and locally prioritize all grade crossings for safety, and to be proactive
in identifying and applying solutions to these problem crossings utilizing funds from all available sources.
Click on the map below to find out more information about the Task Force in your county.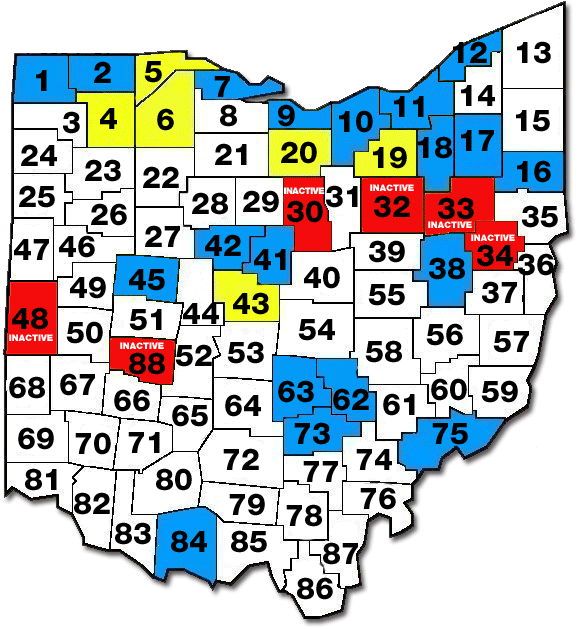 Blue - County has been contacted
Red - Counties that have established Task Forces, but for one
reason or another, are now inactive
Yellow - Established County Task Force